Patterns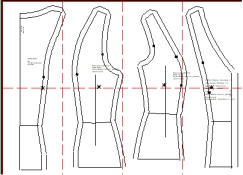 Sewing Patterns for Flamenco Dance Costumes
Here you'll find sewing patterns to make your own flamenco dance outfit or have a dressmaker near you help you so you look the part when you dance flamenco. All designs are based on garments I have made for clients in my sewing studio in Granada, Spain. Check out the gallery for examples of my work. All patterns are created by me and are available for purchase in digital format.
In the video below I walk you through the pattern purchase and download process.
Need to hone your sewing skills?
Check out the online classes at Craftsy. I am a great fan myself and can highly recommend them.
Below you find the latest patterns. If you don't find what you are looking for please stay tuned (find me on Facebook) since I'll be adding new patterns regularly.
Latest Patterns